PIBC 2020 CPL Webinar – Affordable Housing, Integrated Design & High-Performance New Construction
July 15, 2020, 12:00 pm

–

1:30 pm
Overview:
When we think of affordable housing, we  are typically most concerned about keeping costs low.  But how do we do this, while at the same time we give equal consideration to environmental and design/livability issues?  Integrated Design Process (IDP) is distinguished from the traditional design process by its focus on collaboration and its iterative mode. This approach of active participation by all project stakeholders leads to a consensual search for optimum, innovative, sustainable solutions, that ideally consider the building's entire life cycle.
This webinar begins with an overview of the Integrated Design Process (definition, components, etc) and its impact on overall project financing and costs.  Detailed case studies will be presented from a number of communities (large and small) in British Columbia and Yukon.
This webinar is proudly presented in collaboration with our learning partners, BC Hydro and Canada Mortgage & Housing Corporation (CMHC), and with the assistance of BC Housing.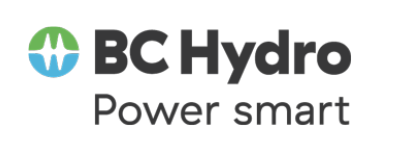 Speakers:
Brenda Martens, OBC, B.Sc., CSBA, TRUE Advisor (Zero Waste), LEED® AP BD+C, LEED Fellow
Managing Director, Research and Collaboration
Light House Sustainable Building Centre
Brenda has facilitated Integrated Design Processes (IDP) on numerous projects, as well as instructing Facilitation and IDP workshops for the Canada Green Building Council and Cascadia. She developed and delivered Creative Collaboration, an 18-hour course on generating ideas in teams for UBC Continuing Studies as part of their certificate program for Excellence in Sustainability Management.
Brenda also teaches the Principles of Sustainability and the Introduction to Green Building and Infrastructure courses for BCIT, she is widely regarded as an expert in sustainability, and was appointed to the Order of BC in 2018 for her work. Brenda is the Director of Research and Collaboration at Light House.
Emme A. Lee
Development Manager – Lower Mainland/Redevelopment
Development Strategies, BC Housing
Emme is a Development Manager at BC Housing where she has held a diverse portfolio of projects with both the Redevelopment and Lower Mainland regional development teams. She holds a Master of Science in Community and Regional Planning and a Bachelor of Science in Food Systems and Sustainability. She has over a decade of experience in communications, stakeholder engagement, and navigating complexity, building trust & collaborating across sectors and agencies.
Her project portfolio includes the delivery of 600 temporary modular homes (over one calendar year) through the Rapid Response to Homelessness program (2018-19). She is currently managing the development (and redevelopment) of several affordable housing and health mixed-use projects in BC using integrated, inclusive, and collaborative frameworks. Emme is passionate about affordable housing, working with diverse groups through complex processes, and the creation of positive outcomes and healthier, more diverse, and vibrant communities through the built environment.
Sheryl Peters
Provincial Director, Redevelopment,
BC Housing