Overview:
When we think of affordable housing, we  are typically most concerned about keeping costs low.  But how do we do this, while at the same time we give equal consideration to environmental and design/livability issues?  Integrated Design Process (IDP) is distinguished from the traditional design process by its focus on collaboration and its iterative mode. This approach of active participation by all project stakeholders leads to a consensual search for optimum, innovative, sustainable solutions, that ideally consider the building's entire life cycle.
This webinar begins with an overview of the Integrated Design Process (definition, components, etc) and its impact on overall project financing and costs.  Detailed case studies will be presented from a number of communities (large and small) in British Columbia and Yukon.
This webinar is proudly presented in collaboration with our learning partners, BC Hydro and Canada Mortgage & Housing Corporation (CMHC), and with the assistance of BC Housing.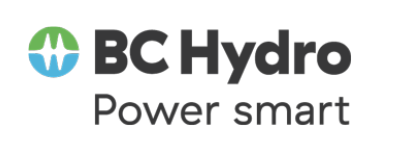 Speakers:
Brenda Martens, OBC, B.Sc., CSBA, TRUE Advisor (Zero Waste), LEED® AP BD+C, LEED Fellow
Managing Director, Research and Collaboration
Light House Sustainable Building Centre
Brenda has facilitated Integrated Design Processes (IDP) on numerous projects, as well as instructing Facilitation and IDP workshops for the Canada Green Building Council and Cascadia. She developed and delivered Creative Collaboration, an 18-hour course on generating ideas in teams for UBC Continuing Studies as part of their certificate program for Excellence in Sustainability Management.
Brenda also teaches the Principles of Sustainability and the Introduction to Green Building and Infrastructure courses for BCIT, she is widely regarded as an expert in sustainability, and was appointed to the Order of BC in 2018 for her work. Brenda is the Director of Research and Collaboration at Light House.
Emme A. Lee
Development Manager – Lower Mainland/Redevelopment
Development Strategies, BC Housing
Emme is a Development Manager at BC Housing where she has held a diverse portfolio of projects with both the Redevelopment and Lower Mainland regional development teams. She holds a Master of Science in Community and Regional Planning and a Bachelor of Science in Food Systems and Sustainability. She has over a decade of experience in communications, stakeholder engagement, and navigating complexity, building trust & collaborating across sectors and agencies.
Her project portfolio includes the delivery of 600 temporary modular homes (over one calendar year) through the Rapid Response to Homelessness program (2018-19). She is currently managing the development (and redevelopment) of several affordable housing and health mixed-use projects in BC using integrated, inclusive, and collaborative frameworks. Emme is passionate about affordable housing, working with diverse groups through complex processes, and the creation of positive outcomes and healthier, more diverse, and vibrant communities through the built environment.
Sheryl Peters
Provincial Director, Redevelopment,
BC Housing
Join the BC launch of BizBiz Share, Canada's largest resource marketplace! See how BizBiz BC works, then sign up for your FREE account!
About this Event
– Do you have an overstock inventory or waste material that other neighboring businesses may need?
– Do you need a piece of expensive equipment that you would only use occasionally?
– Do you want to support the local economy?
Light House is proud to deliver BizBiz Share in British Columbia as part of its Circular Sen$e programs. This Online Materials Marketplace will help local businesses to reduce cost, earn extra income and make environmentally conscious decisions!
About the Webinar
Join the Light House team for a webinar to launch BizBiz Share in British Columbia. This is an online platform for resource sharing and is FREE to use. You will walk away from this webinar with a link to sign up to BizBiz Share British Columbia for FREE and start to earn money and/or find local resources immediately.
The 100% Canadian-owned, online materials marketplace allows companies of all sectors to:
Buy, sell, rent, or donate your overstock inventory, surplus warehouse space, equipment, materials, services, expertise, 'waste' & by-products as value-added inputs, with other nearby companies as a way to earn extra income.
How BizBiz works:
The platform is FREE to use; you can negotiate the deal, approve the transaction, get protection coverage, arrange transportation, and receive your money all directly through the website.
Your surplus product, underutilized resources, and waste typically represents an unwanted cost to your business. This tool will help you to reduce your costs or earn extra income by procuring or leasing from other nearby companies in the most efficient way.
Join us on July 14th to learn more about BizBiz BC, Light House's Circular Sen$e programs and register to the Online Materials Marketplace!
The details
Who: Small to medium size businesses in the Food & Agriculture Sector, Fisheries
When: Tuesday, July 14th, 2020, 9.30 am-11am (1.5 hours)
Where: Online webinar (You'll receive a confirmation email with a webinar link after the registration)
The agenda:
09.30 – 09.45 am: Welcoming remarks, and overview workshop format.
09.45 – 10.15 am: Light House Circular Sen$e Programs; Guest Speakers
10.15 – 10.45 am: BizBiz BC Live Demonstration
10.45 – 11.00 am: Closing remarks and business networking
If you want to build your business network, achieve cost savings, generate sales from new markets, and contribute towards creating an environmentally sustainable economy – register for the webinar now!
After the webinar, participants will receive a link to register their profile for the BizBiz Resource Sharing platform!
Contact us to learn more about how Light House circular economy programs; NISP® and BizBiz BC can benefit your business: hilal@light-house.org or call 604-779-7865
Yours sincerely,
Light House Team